Hair by Rich and Gemma
We are a two person stylist team consisting of Richard Bishop and Gemma Archer. We offer you our individual sense of style that can suit all ages from today's trends, like feathering and graduated cuts, to classic styling techniques like perming and setting.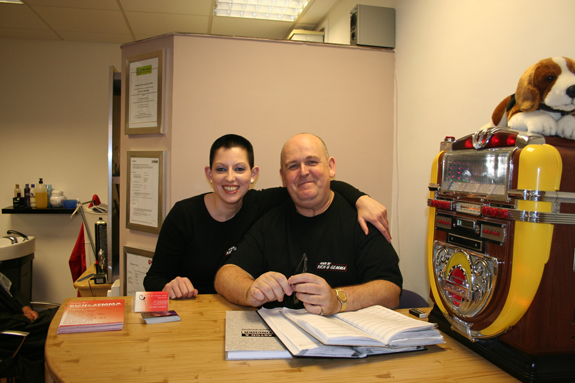 Drop by and have a haircut while you wait!
We can be found at Unit 6 on the ground floor near the entrance to New Street. Our salon was founded at this location in October 2009. We have created a warm friendly and very relaxed environment for all ages to enjoy. We have a long standing loyal client base whose friendships we have been able to enjoy for many years, we invite you to visit our salon during our opening hours of 8am to 5pm Tuesday to Saturday and see us in action.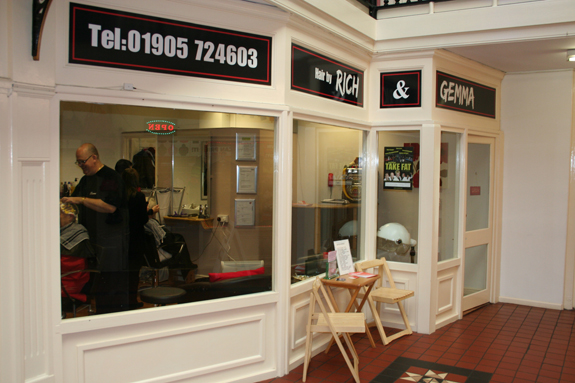 Colour to suit you
If you enjoy hair colour you may have found the salon for you. We hold a good range of colour but if you are new to colour we must give you a colour skin test at least 48 hours prior to your colouring appointment if the colour is to be applied to the scalp. We also have a very good knowledge of colour correction that has been gained from years of shop floor hands on experience.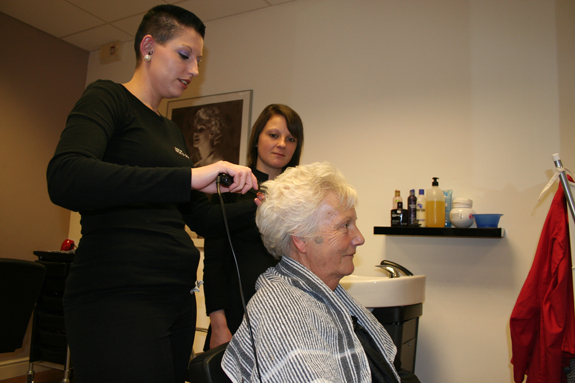 Hair Advice and Information
If you have an issue with your hair please feel free to come in and see if we can help you with your problem. If you have a special occasion like a wedding or a prom and need that special put up or blow-dry come on in and say hello to us. We offer extremely competitive prices for both male and female clients so we do recommend you book in advance so not to be disappointed but you can try your luck and drop in to see if we have a free appointment available. We both look forward to seeing you soon.