Grand opening an epic success
Retinal Comics, The Gallery's latest independent shop, proudly opened it's doors for it's grand opening on Saturday 26th March. The event kicked off at 12.00 with the popping of champagne corks. Craigus, the comic book shop owner, welcomed comic book and sci-fi lovers into the shop upstairs to enjoy his range of vintage comics and used sci-fi and fantasy books. A few people took the bold step to come in costume.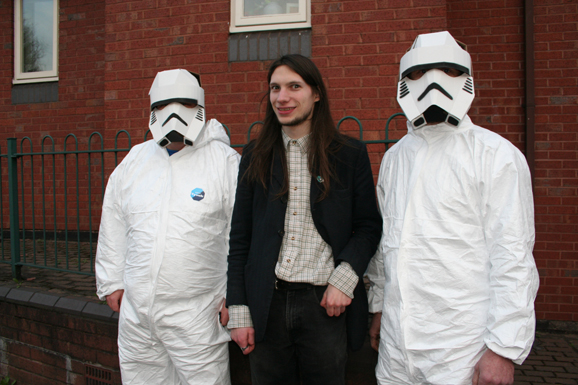 If you are interested in Comics, Sci-Fi, Fantasy, Graphic novels and more then a trip upstairs to Retinal Comics is a must. You can ready more about Worcester's one and only Comic book shop on the Retinal Comics Page.